MOSEL GERMANY DVD POSTCARD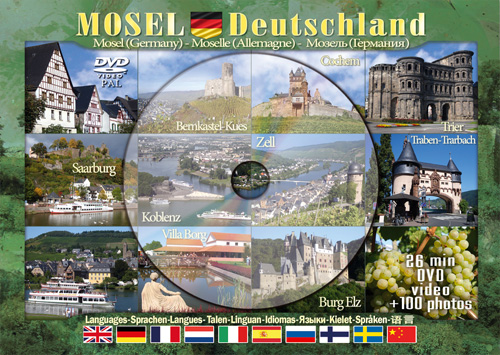 The Mosel valley is certainly the most beautiful tourism area of Germany. In Mosel (Germany) DVD-postcard, one can discover for example the main sites and towns of thet ourism region, the wine festivals, unique roman heritage, wine harvesting, Christmas markets, etc.

German Mosel DVD-postcard includes a 26 minutes video and 100 images in a slideshow.

The Card includes 10 languages: German, English, French, Dutch, Italian, Spanish, Russian, Swedish, Finnish, and Chinese

Region free DVD PAL standard.

Mosel in Germany DVD-postcard weighs under 20 g, which only requires a normal stamp.