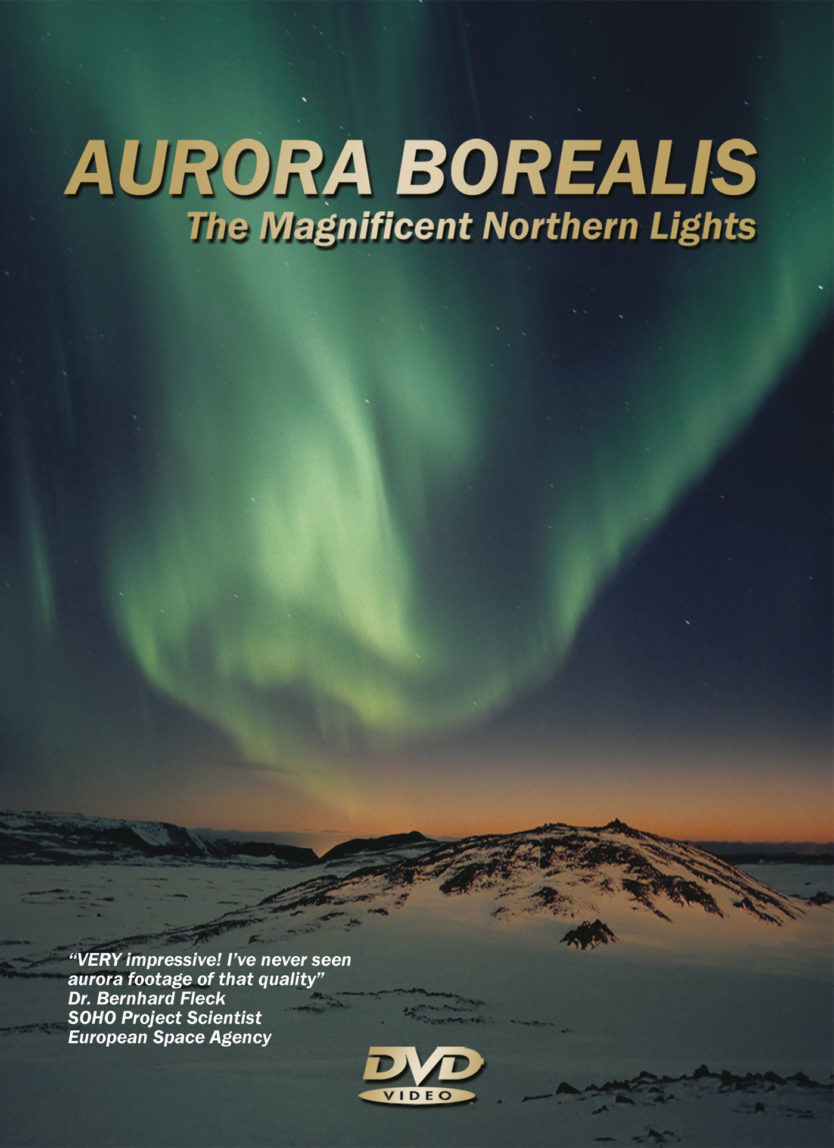 Joulupukki TV now offers the Finland-exclusive high-quality Aurora Experience DVD: Aurora Borealis – The Magnificent Northern Lights. This DVD includes high-quality video of real Northern Lights, as well as interesting scientific information mixed with fables and legends about the phenomenon. The DVD is not location-specific, focusing instead on the Northern Lights, making this DVD suitable for sale, for example, in tourist shops everywhere in Lapland and Finland.
We offer the DVD in the following versions:
DVD PAL: English cover, for European and Asian visitors (except Japan)
DVD NTSC US: English cover, for North American visitors
DVD NTSC Japan: Japanese covers, for Japanese visitors
Regardless of cover, each DVD contains six languages: English, German, Japanese, Spanish, French and Russian.
The recommended retail price is 19-20 € (incl. VAT).
Video length is 72 minutes, in 5.1 surround sound, with a 4:3 aspect ratio. All DVDs are region 0, or region free.