A new responsive web-site in eight languages for the Christmas House Santa Claus in Rovaniemi in Lapland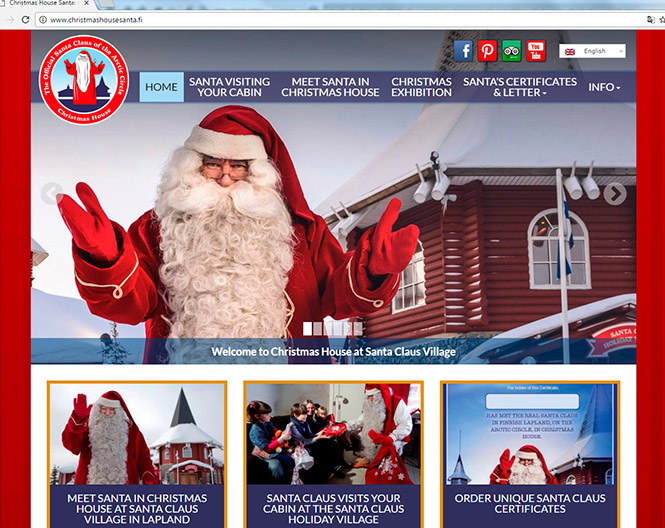 Joulupukki TV has created a new responsive and innovative website for the Christmas House Santa in Santa Claus Village in Lapland. Santa Claus Village is located at the Arctic Circle in Rovaniemi, and it is one of the main tourism attractions of Finland.
The new responsive web-site of Christmas House Santa is in 8 languages (English, Finnish, French, German, Russian, Italian, Spanish and Chinese). The new site has naturally a strong social media dimension (Facebook, Instagram, Tripadvisor etc) and to is well optimized to the search engines.
Please discover the new site of Christmas House Santa in Rovaniemi in Finnish Lapland: www.christmashousesanta.fi/