SEO (Search Engine Optimization) is the process of improving the volume and quality of traffic to a website from search engines via search results.
SEO is carried out by editing the content of the website HTML coding in order to increase the relevance of its content to specific keywords. Search engine optimisation is especially useful in the tourism and travel sector.
For more general information about SEO, you can visit the following Wikipedia page : http://en.wikipedia.org/wiki/Search_engine_optimization
Joulupukki TV is specialized in optimizing the websites and Youtube-videos of companies in the tourism sector for the search engines.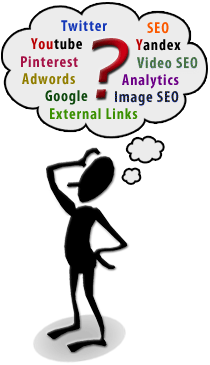 Since 2006, Joulupukki TV has offered its SEO services to companies and organisations active in the tourism sector or other related fields. We work for local and regional tourism boards, hotels, Christmas tourism sites, log house manufacturers, safari companies, etc.
The demand for our SEO services is strong, since lots of tourism companies pay for advertisement on search engines without optimizing their website.
Although paying for advertising on search engines is often a fruitful choice, the best results are always obtained by combining paid advertisements with Search Engine Optimization (SEO).
A well-done SEO can increase website's traffic by 15 to 35%, thus creating an opportunity for getting new clients, contacts and higher turnover.
It is however necessary to highlight that SEO is not an "exact science": Search engines regularly change their searching criteria (searching algorithms), which can strongly influence the results of such a process.
Despite these limits, search engine optimization we perform for our clients has the reputation for being often efficient and cost-effective.
We charge an hourly rate to our clients for SEO services. A website optimisation generally takes 5-12 hours depending on the number of pages and languages.
We also advise our customers to join the Google Adwords search engine advertisement program, and if necessary we can administrate their Adwords campaigns.