Rovaniemi-based Joulupukki TV / Santatelevision, founded in 2000, is one of the leading video production companies in northern Finland and strives to be as responsible an operator as possible. We do our best to be a reliable and responsible production company and partner for sustainable development. Below are some examples of our responsibility in action:
• SOCIAL RESPONSIBILITY AND ECONOMICAL RELIABILITY
We are officially a "Reliable Partner" (in Finnish "Luotettava kumppani") of the Vastuu Group (https://www.vastuugroup.fi/fi-en), a service promoting reliability and sustainability. Reliable Partner status in Finland  means that we have handled our social, taxe-related and other economical obligations as an employer, and that our company's basic information is in order. In these times of financial uncertainty, we know it's important for you to have a partner who handles your social responsibility in addition to reliably providing video services.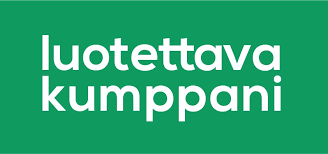 PUBLIC HEALTH RESPONSIBILITY DURING THE COVID-19 PANDEMIC
For us, it is vitally important that when we are filming that we do not pose a health or image risk. We strive to shoot our productions in the most "corona-safe" and flexible way possible. Our company and our entire production team is also committed to the Finnish government's coronavirus vaccination policy.
ENVIRONMENTAL RESPONSIBILITY AND THE FIGHT AGAINST CLIMATE CHANGE
Unfortunately, at the moment, in the field of video and TV-productions in Finland there are no standards related to a sustainable development certification. However, in all our activities, our company strives to take into account sustainable development and the fight against the climate change. For example, the company vehicle used for filming is an environmentally-friendly plug-in hybrid. In all our equipment purchases, we also try to emphasize the most sustainable choices possible. Additionally, we have a precise recycling strategy and we use so-called "green electricity" (provided by our local energy company Loiste) generated from renewable sources.
RESPONSIBILITY FOR DRONE FILMING
Our drone operations are legally registered in Finland and fully insured with a separate drone insurance policy from Pohjola Insurance. We operate in accordance with common EU rules and nationally-applicable legislation. We take special care in flying our drone and have been flying professionally for five years.