Joulupukki TV's film drone is now protecting Ukrainian children from the sky
Last weeks, dozens of Finnish amateurs and video production companies donated their film drones to the Ukrainian military and civil defense effort. Joulupukki TV was enthusiastic to take part, donating a DJI Mavic 2 Zoom drone along with its field equipment to Ukrainians in distress.
"This drone was used as recently as this past winter, filming Santa Claus and travel videos. Now this faithful servant of ours has gained new life by protecting children, women and the elderly in the Ukrainian skies," says Joulupukki TV CEO Tommi Lappalainen.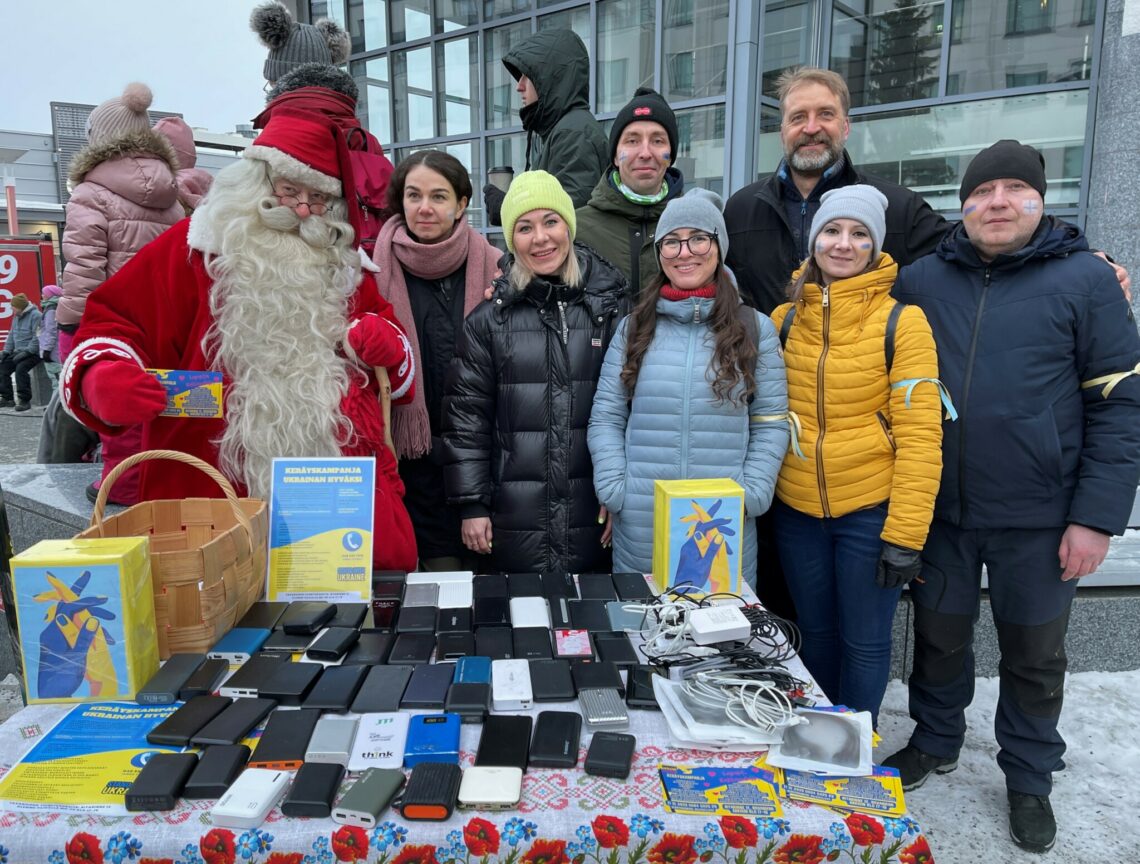 Santa presents to the Ukrainian community of Lapland some of the 120 power banks  gathered by Joulupukki TV for Ukraine. 
150 second hand quality power banks now bring light to Ukraine in war
In addition, the company has gathered, among other things, 150 pieces of 10 000 – 28 000 mAh backup power provided with chargers and cables. These power banks were bought from Finland's Red Cross "Kontti" sales point of second hand objects in Rovaniemi (75 were paid by Joulupukki TV, and 75 by the friends of firm's CEO Tommi Lappalainen: totally 750 € for Red Cross Finland).  The battery packs, originally abandoned by tourists in Rovaniemi Airport, now bring light and comfort to Ukrainians.  Most of the cables and chargers for the batteries are donated by local hotels and people in Rovaniemi or bought in sponsored price from second hand shops in Rovaniemi. The goods have been delivered to Ukraine via the Ukrainian community in Rovaniemi (Stand with Ukraine Rovaniemi campaign)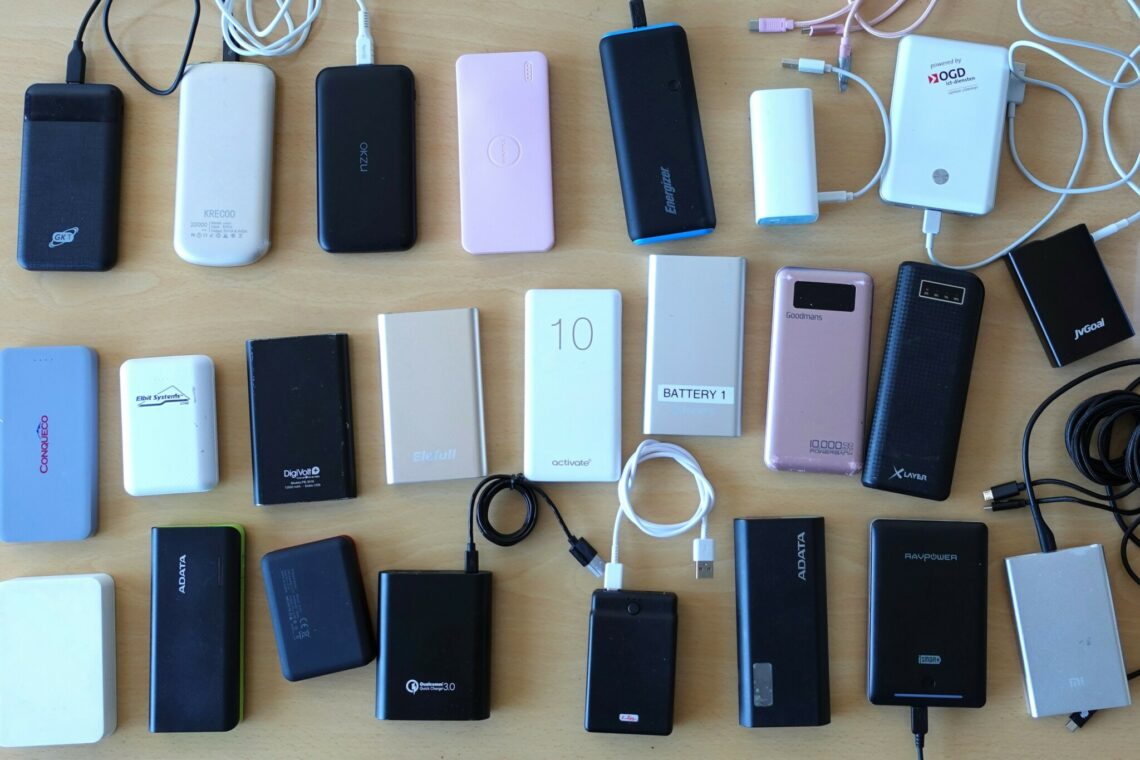 After inspection, charging and maintenance, backup power supplies left by tourists in Rovaniemi will bring light and hope to Ukrainians in distress.
Lappalainen says that after an economically challenging pandemic, many northern Finnish tourism entrepreneurs and employees have a tight financial situation. So in addition to monetary donations to charities, one effective way to help is by donating useful lightly-used items. Besides drones and backup power supplies, there is an acute shortage of equipment in Ukraine such as sleeping bags, backpacks, bandages, mobile phone charging cables, dry food, LED flashlights, high-topped men's shoes, thermal mugs, alkaline batteries and more.
Joulupukki TV has also been helping Lapland's Ukranian community with Rovaniemi's peace concert of 27.03.2022, where Eurovision song contest winner Lordi and Santa Claus were supporting Ukraine in war.
Lappalainen encourages all northern Finns to check their storages and cabinets and boldly donate goods to Ukraine through the Finnish Ukrainian community (Stand with Ukraine Rovaniemi campaign)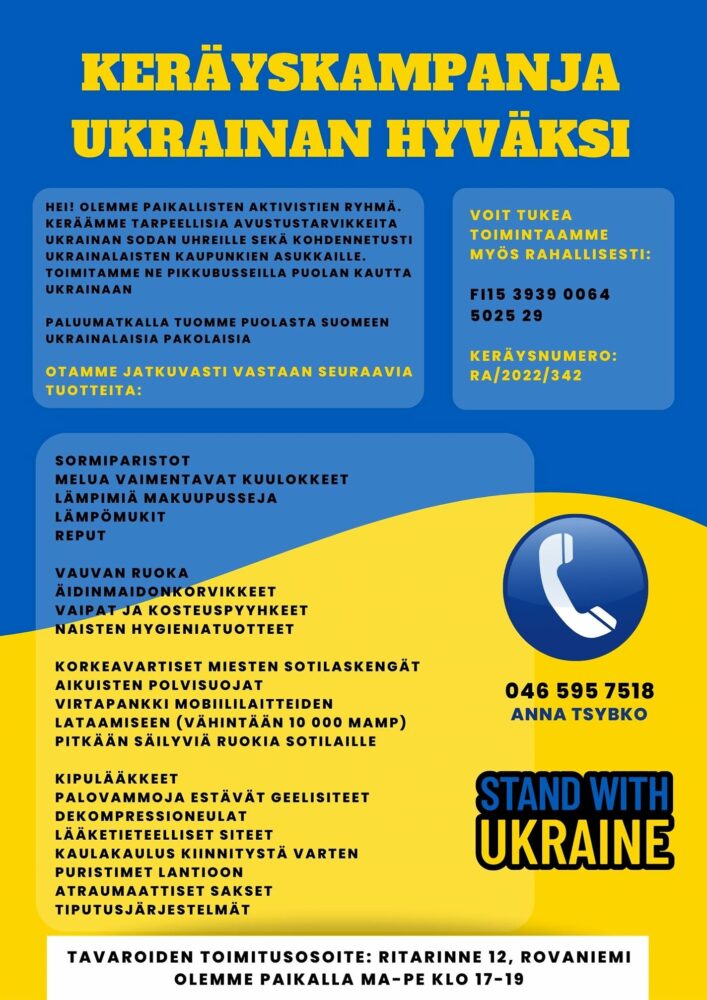 16.04.2022: story up-dated:  namely the number of power banks has been updated to 150 as well a mention to the peace concert to support Ukraine has been added.