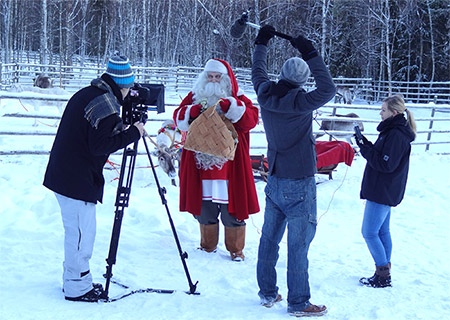 Santa Claus has its Internet TV www.santatelevision.com since 2000 and its Youtube Channel www.youtube.com/santatelevision since 2010. Now the Santatelevision, run by Joulupukki TV, has published its very first video in Ultra HD format. The video is about Santa Claus Village in Rovaniemi in Finnish Lapland, and its primary goal is to pilot what kind advantages the Ultra HD can offer in the field of Youtube video production.
The video can be viewed in the address:
www.youtube.com/watch?v=PPWYhoRdwBM
Progressively, during the next 12 months, Joulupukki TV plans to publish all the new Santatelevision videos in Ultra HD format.
P.S. If you do not have (yet) a very fast Internet connection and 4K screen, you can of course watch this new video about Santa Claus Village in the normal Youtube Full HD resolution.