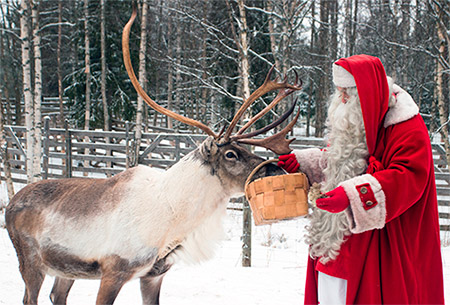 Santatelevision Youtube channel beats records in Christmas 2015 with 70% increase – already over 30 M video views.
Santatelevision Youtube channel https://www.youtube.com/santatelevision has a record Christmas season 2015. The Channel, based in Rovaniemi in Finnish Lapland, increased its number of video views some 70% compared to the Christmas 2014.
The growth was particularly strong in the countries of Latin America, which represent today almost 40% of the channel's videos views. Until now over 30 million videos have been watched in Santatelevision Youtube channel that was opened in 2010.
The most important countries of Santatelevision Youtube-channel are France (17% of the video views), Italy (14%), Brazil (11%), Spain (10%) Mexico (10%). Santatelevision channel (which you can also find in http://www.santatelevision.com/ and in www.facebook.com/santatelevision) is produced by Rovaniemi based Joulupukki TV Oy (https://www.joulupukkitv.com/), and it presents videos in 6 languages (English, French, Italian, Spanish, Portuguese and Finnish).
The most popular videos in Santatelevision Youtube channel are about Santa Claus and his reindeer and about Santa's elves.